Small and Medium-sized Enterprises Development Agency of Azerbaijan (SMEDA) presented Azerbaijan's liberated Karabakh region's economic and investment potential in Istanbul, Turkey.
SMEDA joined a fair in Turkey, which was held by Independent Industrialists' and Businessmen's Association (MUSIAD). Shusha themed stand for Karabakh's economical, touristic and investment opportunities attracted much attention of visitors during the fair.
SMEDA President Orxan Memmedov invited Turkish business people to invest Karabakh and said: "We welcome Turkish business people and expect Turkish companies to play an active role in Karabakh".
Azerbaijan's Karabakh stand was also visited by Turkish Industry and Technology Minister Mustafa Varank and MUSIAD President Abdurrahman Kaan.
During their visit, the Turkish minister and business people took photographs next to the Azerbaijani victory symbol of Shusha in front of the map of Azerbaijan.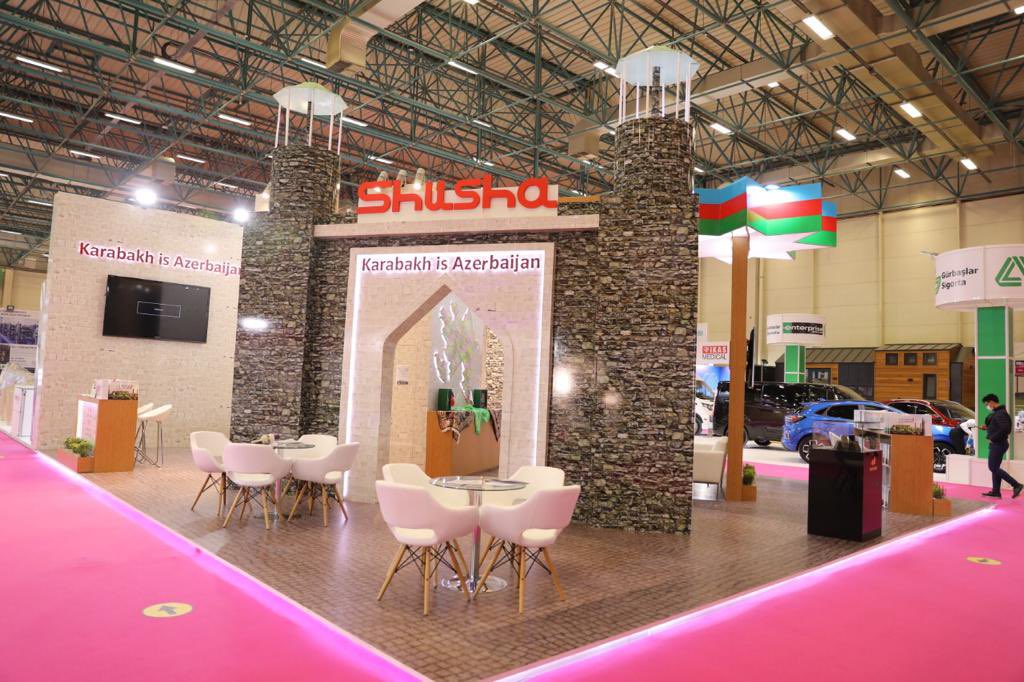 By İsmail Okan Ukav